Healthy Living Tips by Wendell Family Medicine in Wendell NC
Healthy living encompasses various aspects such as nutrition, exercise, and self-care practices. Let our team of medical professionals at Wendell Family Medicine help keep your health in check. Our team of professionals are committed to your health and well-being, so book your next appointment now! Contact us today for more information or book an appointment online for more information. We are conveniently located at 2600 NC-97 Wendell, NC 27591.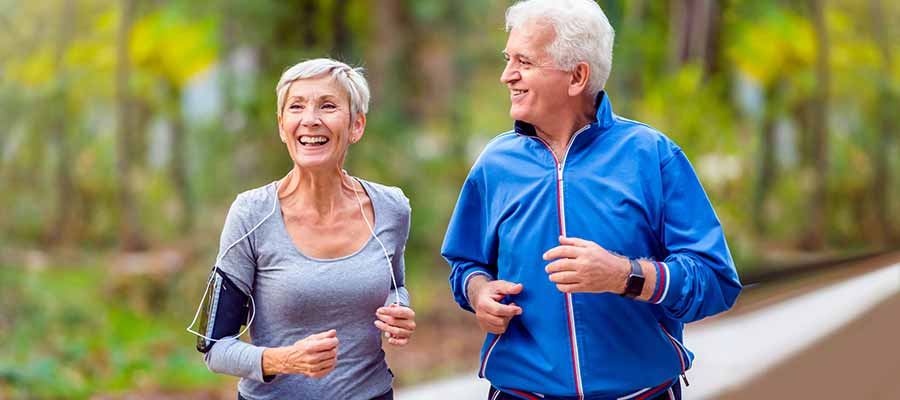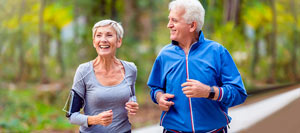 Table of Contents:
What defines healthy living?
What are the fundamentals of healthy living?
What is the difference between healthy living and a healthy lifestyle?
What are some common healthy habits?
What defines healthy living?

Healthy living encompasses the opportunity, ability, and motivation to actively engage in behaviors that positively impact both your physical and mental well-being. It involves paying close attention to your dietary choices, engaging in regular physical activity, and acquiring knowledge about nutrition and self-care to attain your health objectives.
 
Furthermore, it is essential to recognize that health requirements vary depending on individual health conditions and life stages. Healthy living is not a one-size-fits-all approach; rather, it involves maintaining a healthy lifestyle and adopting habits that enhance overall well-being. Although altering established habits can be challenging, there are actionable steps you can take to promote better health.
 
Maintaining a healthy lifestyle is crucial for everyone, as it not only improves physical health but also contributes to an enhanced sense of well-being, increased fitness levels, relaxation, and improved coping mechanisms. This becomes particularly significant for individuals dealing with mental illnesses, as prioritizing physical health can positively impact their overall mental well-being.
 
Additionally, healthy living encompasses various enjoyable practices that not only benefit your health but also make you feel good. Exploring different avenues of well-being allows you to find fulfilling activities and habits that contribute to your overall happiness and satisfaction.
What are the fundamentals of healthy living?

The fundamentals of healthy living revolve around the impact that food, exercise, and sleep have on our overall well-being. The quality and composition of the food we consume not only provide energy for our bodies but also influence our physical and mental performance. Certain chemical compounds found in food can interact with our mood, while substances like alcohol, caffeine, nicotine, and drugs can disrupt the delicate chemical balance in our brains.
 
On the other hand, nutrient-rich foods can assist in managing and alleviating symptoms associated with mental and physical health conditions. Therefore, what we eat holds significance for every aspect of our health, particularly our mental well-being.
 
Exercise plays a vital role in healthy living as it allows us to disconnect from the distractions of daily life and tune in to our bodies while enhancing our physical fitness. Engaging in regular physical activity has been shown to reduce symptoms of depression and anxiety. Additionally, movement and exercise contribute to emotional regulation and support the growth and well-being of nerve cells.
 
Healthy sleep is another essential component of maintaining a balanced lifestyle. It offers our brains a chance to rejuvenate and restore themselves, enabling optimal functioning. Establishing a consistent sleep routine promotes relaxation of the mind and body, facilitating deep and restorative sleep.
What is the difference between healthy living and a healthy lifestyle?

Healthy living refers to the general concept of prioritizing one's physical and mental well-being through positive choices. It encompasses various aspects such as nutrition, exercise, and self-care practices. On the other hand, a healthy lifestyle implies a more dedicated and consistent approach to these behaviors.
 
It involves consciously integrating healthy habits into one's daily routine, making them a central part of one's lifestyle. The key difference lies in the depth of commitment and the extent to which these behaviors are ingrained in an individual's day-to-day life.
What are some common healthy habits?

Common healthy habits often include making nutritious food choices, such as consuming a balanced diet rich in fruits, vegetables, whole grains, and lean proteins.
 
By prioritizing wholesome ingredients and avoiding excessively processed foods and sugary drinks, individuals can fuel their bodies with the necessary nutrients for optimal functioning. Additionally, regular physical activity is a fundamental healthy habit that contributes to maintaining a strong and fit body.
 
Engaging in exercises or activities that raise the heart rate and promote strength, flexibility, and endurance can enhance cardiovascular health, boost energy levels, and support weight management. Another essential healthy habit is ensuring adequate rest and sleep.

Establishing a consistent sleep routine, aiming for the recommended hours of sleep, and creating a sleep-conducive environment all contribute to quality rest.
 
Sufficient sleep allows the body and mind to recover, recharge, and maintain optimal cognitive function. Alongside restful sleep, stress management techniques play a crucial role in a healthy lifestyle.
 
Wendell Family Medicine can help you establish healthy living habits. We serve patients from Wendell NC, Archer Lodge NC, Hocutts Crossroads NC, Zebulon NC, Eagle Rock NC, Shotwell NC, Middlesex NC, and BEYOND.