Adult Medicine Specialist in Wendell, NC
An adult medicine specialist such as a geriatric primary care doctor at Wendell Family Medicine specializes in treating conditions that affect older adults. For more information, contact us today or schedule an appointment online. We are conveniently located at 2600 NC-97 Wendell, NC 27591.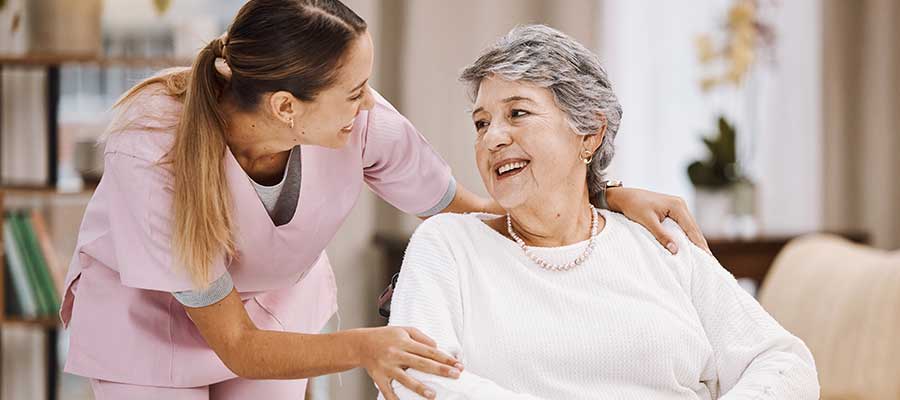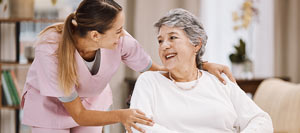 Table of Contents:
What is an adult medicine specialist?
What are some common geriatric problems?
Who needs geriatric assessment?
What are the benefits of visiting an adult medicine specialist?
Welcome to Wendell Family Medicine, an adult and geriatric primary care clinic conveniently located in Wendell, NC. We happily provide our community with numerous healthcare services including chronic disease management, telemedicine, physical exams, and much more. If you're looking for a reliable and highly respected clinic near you, Wendell Family Medicine could be the clinic for you.
For further information about how our geriatric primary care doctor in Wendell, NC, can help you, please continue reading. Below we have provided answers to some of our most commonly asked questions about geriatric health care.
What is an adult medicine specialist?


Geriatricians or adult medicine specialists are physicians who specialize in treating older adults aged 65 and above. Those in this age range are more susceptible to developing serious chronic conditions and often need complex treatment plans. This is why it's vital for patients 65 and older to seek care from a specialist with advanced training.
 
Geriatricians or adult medicine specialists first receive four years of undergraduate training before completing four years of medical school. After medical school, these types of doctors must complete a residency program with a specialty focus on geriatrics. This level of medical training can take anywhere from 8 years to 15 years to complete and is officially finished once they pass the Geriatric Medicine Certification Examination. Alternatively, your geriatric specialist may have advanced nurse practitioner training which allows them to conduct physical exams and offer treatment options for geriatric conditions and diseases.
What are some common geriatric problems?


Geriatricians or adult medicine specialists focus on the psychological, cognitive, biological, and social development of older adults. There are three primary areas that geriatric doctors focus on including mobility, medication management, and mental health. Common geriatric problems treated by geriatric specialists include:
 
• Cancer
• Heart disease
• Insomnia
• Incontinence
• Arthritis
• Alzheimer's
• Dementia
• Diabetes
• Balance issues
• Frailty
• Osteoporosis
• Depression
Who needs geriatric assessment?


Anyone aged 65 and older can benefit from a comprehensive geriatric assessment. Consider scheduling an appointment for a geriatric assessment if you're suffering from an impairment, chronic condition, disability, or lack of support. If you or a loved one needs geriatric physical or mental health assistance, it's important to book an assessment right away. This can prevent symptoms from worsening and developing into a life-threatening situation.
What are the benefits of visiting an adult medicine specialist?


Going to an adult medicine specialist as opposed to a regular doctor can ensure you get specialized medical care. Having a relationship with an adult medicine specialist who is reliable and trustworthy can help you receive ongoing support. This type of support is especially important for anyone who has a serious medical condition or who has a complex medication schedule. There are many benefits of visiting an adult medicine specialist including:
 
• Improved quality of life
• Chronic pain management
• Chronic disease and medication management
• Preventative care reduces the risk of developing a serious condition
• Geriatricians have the advanced specialty training
 
These types of doctors have a network of other medical specialists they can refer you to and work with
 
If you have any additional questions regarding the adult medicine services provided at Wendell Family Medicine, please don't hesitate to contact our friendly reception any time during our business hours. Our team of professional medical staff is happy to answer your questions and ensure you feel fully prepared for your first appointment. The adult medicine specialist at Wendell Family Medicine looking forward to welcoming you to our clinic in Wendell, NC soon. Seeking specialized geriatric health care guarantees you get the essential health care required to live a very happy life! We serve patients from Wendell NC, Archer Lodge NC, Hocutts Crossroads NC, Zebulon NC, Eagle Rock NC, Shotwell NC, Middlesex NC, and BEYOND.